Plumbing company for Toilet Repair in Atlanta, GA 31139

Atlanta Toilet Repair by Licensed Plumber
How to deal with a toilet repair?
There are many toilet parts involved in a toilet repair. Although the typical toilet mechanism is not complicated, it is important to have a good understanding and knowledge of all the toilet parts involved in a toilet repair.
Do it yourself toilet repair
Before proceeding with your toilet repair, make sure that you know in advance what tasks need to be performed. Those toilet repair tasks could include a toilet repair flush valve, a toilet flapper repair, a toilet leak repair, a toilet flange repair, a toilet wax ring repair, or a toilet replacement?. Some of those tasks can be performed by you but if you have any doubt or make to make sure that your toilet repair is done professionally by a plumber in Atlanta, GA 31139, call Peachtree-Plumbing. Our plumbers are experts in toilet repair with years of experience in all kinds of toilet repair calls. Our Atlanta plumbers have the knowledge and experience in all brands and models of toilets.  With Peachtree-Plumbing your toilet repair in Atlanta will be performed quickly, properly and at a very affordable price.
Toilet Repair Atlanta, GA 31139
Another benefit of calling one of our plumbers in Atlanta is that you will not have to run to your local hardware store to try to find the toilet part that you need. At Peachtree-Plumbing, our plumbers constantly have in their truck all the toilet parts needed to perform your toilet repair quickly. The cause of your toilet repair will most likely be found in your toilet tank. It could very well come from a the Ballcock. Whether your ballcock is in the form of a plunger, a diaphragm, a float cup or a floatless Ballcock, our plumbers in Atlanta know how to fix them all.
Some common toilet problems which will call for a toilet repair are water level in the toilet tank is too low, water does not stop running, the flush does not respond, clogged toilet with paper and other debris. Whatever your toilet problem is, our plumbers in Atlanta are here to help you resolve it easily and typically within 1 hour. Simply call our Atlanta plumbers for your toilet repair.
Atlanta Plumber for toilet repair, at 404-236-6122 for: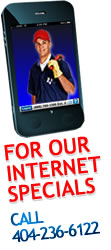 Toilet Repair in Atlanta 31139
Emergency toilet repair in Atlanta 31139
How to stop a running toilet?
How to unclogg your toilet?
Proper tools to handle a toilet repair
Fast toilet repair
Cheap toilet repair in Atlanta 31139
How much does a toilet repair cost in Atlanta 31139
All toilet brands and models
Top reasons to call Peachtree-Plumbing for all Toilet Repair
in Atlanta, GA 31139
Free Toilet Repair Estimate in

 

Atlanta, GA 31139

Toilet Repair dispatched within 1 hour in Atlanta, GA
Toilet Repair of all types and brands of toilets
Fully licensed and insured plumber in Atlanta 31139
Emergency Toilet Repair in

Atlanta, GA 31139

 – 24h/7
Other Services we provide:
Other Areas we service:
| | | |
| --- | --- | --- |
| Alpharetta, Ga 30004 | Milton, Ga 30004 | Alpharetta, Ga 30005 |
| Johns Creek, Ga 30005 | Alpharetta, Ga 30023 | Alpharetta, Ga 30009 |
| Alpharetta, Ga 30022 | Johns Creek, Ga 30022 | Roswell, Ga 30075 |
| Sandy Plains, Ga 30075 | Roswell, Ga 30076 | Roswell, Ga 30077 |
| Alpharetta, Ga 30097 | Duluth, Ga 30097 | Johns Creek, Ga 30097 |
| Fairburn, Ga 30213 | Red Oak, Ga 30272 | Union City, Ga 30291 |
| Atl, Ga 30301 | Atlanta, Ga 30301 | Atlanta, Ga 30304 |
| Atl, Ga 30305 | Atlanta, Ga 30305 | Atl, Ga 30306 |
| Atlanta, Ga 30306 | Atlanta, Ga 30309 | Atl, Ga 30310 |
| Atlanta, Ga 30310 | Fort Mcpherson, Ga 30310 | Atl, Ga 30311 |
| Atlanta, Ga 30311 | Palmetto, Ga 30268 | Atl, Ga 30302 |
| Atlanta, Ga 30302 | Atl, Ga 30303 | Atlanta, Ga 30303 |
| Georgia State University, Ga 30303 | Atl, Ga 30304 | Little Five Points Pstl Str, Ga 30307 |
| Atl, Ga 30307 | Atlanta, Ga 30307 | Atl, Ga 30308 |
| Atlanta, Ga 30308 | Atl, Ga 30309 | Atl, Ga 30312 |
| Atlanta, Ga 30312 | Atl, Ga 30313 | Atlanta, Ga 30313 |
| Atl, Ga 30314 | Atlanta, Ga 30314 | Atl, Ga 30318 |
| Atlanta, Ga 30318 | Atl, Ga 30320 | Atlanta, Ga 30320 |
| Atl, Ga 30321 | Atlanta, Ga 30321 | Atl, Ga 30315 |
| Atlanta, Ga 30315 | Atl, Ga 30316 | Atlanta, Ga 30316 |
| Atl, Ga 30324 | Atlanta, Ga 30324 | Atl, Ga 30325 |
| Atlanta, Ga 30325 | Atl, Ga 30326 | Sandy Springs, Ga 30328 |
| Atl, Ga 30330 | Atlanta, Ga 30330 | Atl, Ga 30334 |
| Atlanta, Ga 30334 | Atl, Ga 30336 | Atl, Ga 30339 |
| Atlanta, Ga 30339 | Cumberland, Ga 30339 | Atl, Ga 30342 |
| Atlanta, Ga 30342 | Atl, Ga 30347 | Atlanta, Ga 30347 |
| Atl, Ga 30348 | Atlanta, Ga 30348 | Atl, Ga 30349 |
| Atlanta, Ga 30349 | College Park, Ga 30349 | Atlanta, Ga 30326 |
| Atl, Ga 30327 | Atlanta, Ga 30327 | Atl, Ga 30328 |
| Atlanta, Ga 30328 | Sandy Spgs, Ga 30328 | Fort Mcpherson, Ga 30330 |
| Ft Mcpherson, Ga 30330 | Atl, Ga 30331 | Atlanta, Ga 30331 |
| Atl, Ga 30332 | Atlanta, Ga 30332 | Atlanta, Ga 30336 |
| Industrial, Ga 30336 | Atl, Ga 30337 | Atlanta, Ga 30337 |
| College Park, Ga 30337 | Overlook Sru, Ga 30339 | Smyrna, Ga 30339 |
| Vinings, Ga 30339 | Vinnings, Ga 30339 | Tuxedo, Ga 30342 |
| Atl, Ga 30343 | Atlanta, Ga 30343 | Atl, Ga 30344 |
| Atlanta, Ga 30344 | East Point, Ga 30344 | Atl, Ga 30350 |
| Atlanta, Ga 30350 | Sandy Spgs, Ga 30350 | Sandy Springs, Ga 30350 |
| Atl, Ga 30353 | Atlanta, Ga 30353 | Atl, Ga 30357 |
| Atlanta, Ga 30357 | Atl, Ga 30358 | Atlanta, Ga 30358 |
| Atl, Ga 30361 | Atlanta, Ga 30361 | Atl, Ga 30354 |
| Atlanta, Ga 30354 | Hapeville, Ga 30354 | Atl, Ga 30355 |
| Atlanta, Ga 30355 | Sandy Spgs, Ga 30358 | Sandy Springs, Ga 30358 |
| Atlanta, Ga 30363 | Atl, Ga 30364 | Atlanta, Ga 30364 |
| East Point, Ga 30364 | Atlanta, Ga 30369 | Atl, Ga 30370 |
| Atlanta, Ga 30370 | Atl, Ga 30371 | Atlanta, Ga 30371 |
| Atlanta, Ga 30376 | Atl, Ga 30377 | Atlanta, Ga 30377 |
| Atl, Ga 30378 | Atlanta, Ga 30378 | Atl, Ga 30379 |
| Atl, Ga 30385 | Atlanta, Ga 30385 | Southern Bell, Ga 30385 |
| Atl, Ga 30386 | Atlanta, Ga 30386 | Avon, Ga 30388 |
| Atl, Ga 30389 | Atlanta, Ga 30389 | Atl, Ga 30390 |
| Atlanta, Ga 30390 | Atlanta, Ga 30396 | Atl, Ga 30398 |
| Atlanta, Ga 30398 | Bank South, Ga 30398 | Atl, Ga 30399 |
| Atl, Ga 30368 | Atlanta, Ga 30368 | Atl, Ga 30369 |
| Atl, Ga 30374 | Atlanta, Ga 30374 | Atl, Ga 30375 |
| Atlanta, Ga 30375 | Southern Bell, Ga 30375 | Atl, Ga 30376 |
| Atlanta, Ga 30379 | Atl, Ga 30380 | Atlanta, Ga 30380 |
| Atl, Ga 30384 | Atlanta, Ga 30384 | Atl, Ga 30387 |
| Atlanta, Ga 30387 | J C Penney, Ga 30387 | Atl, Ga 30388 |
| Atlanta, Ga 30388 | J C Penney, Ga 30390 | Atl, Ga 30392 |
| Atlanta, Ga 30392 | Atl, Ga 30394 | Atlanta, Ga 30394 |
| Atl, Ga 30396 | Atlanta, Ga 30399 | Atlanta, Ga 31106 |
| Atl, Ga 31107 | Atlanta, Ga 31107 | Atl, Ga 31106 |
| Atl, Ga 31126 | Atlanta, Ga 31126 | Atl, Ga 31131 |
| Fingerhut, Ga 31191 | Atl, Ga 31191 | Atlanta, Ga 31191 |
| Atl, Ga 31192 | Atl, Ga 31196 | Atlanta, Ga 31196 |
| Atl, Ga 31197 | Atlanta, Ga 31197 | Atlanta, Ga 31131 |
| Atlanta, Ga 31136 | Newgistics, Ga 31136 | Atl, Ga 31139 |
| Atlanta, Ga 31139 | Atl, Ga 31150 | Atlanta, Ga 31150 |
| Atl, Ga 31156 | Atlanta, Ga 31156 | Atlanta, Ga 31192 |
| Atl, Ga 31193 | Atlanta, Ga 31193 | Atl, Ga 31195 |
| Atlanta, Ga 31195 | Atl, Ga 31198 | Atlanta, Ga 31198 |
| Atl, Ga 31199 | Atlanta, Ga 31199 | |
---
Toilet Repair Atlanta
Peachtree-Plumbing
[email protected]
Atlanta, GA 31139
404-236-6122
Toilet Repair Atlanta | Cheap Toilet Repair | Toilet Repair 24/7 | Fast Toilet Repair