Water Heaters, Repairs and Installation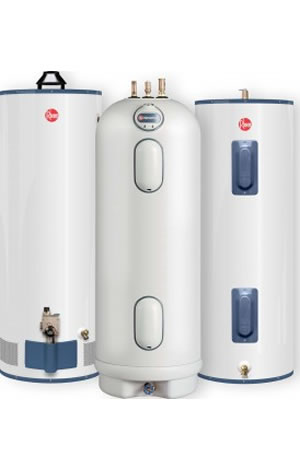 Electric, gas and solar make up the three types of water heaters. When a water heater is not functioning properly, that means there is not enough hot water being supplied or that the water heater is not providing any hot water at all. The water heater's water supply, thermostat or storage tank may be causing the water heater to malfunction. Checking for water heater problems and issues requires checking for faulty, damaged or missing equipment. One must also be certain that the water heater is large enough to handle all hot water needs.
Common problems associated with water heaters:
Irregular thermostat
Inadequate hot water supply
Not providing hot water at all
Discolored water
Water odor
Water leak
Noisy water heater
[jotform id= 31756565451964]
Atlanta, GA Peachtree-Plumbing plumbers can detect, diagnose and repair problems and issues associated with water heaters, and if you need a new water heater installed, we will be able to install it for you. It does not matter if it is a residential or commercial water heater because we can repair and install any kind of water heater model. If our plumbers suspect you have an electrical problem and it is outside of their expertise, they will refer you to a highly recommended, affordable electrician. If our customers need to file an insurance claim, we will help them with that too. We will also provide customers with all the necessary service documentation.
For all your water heater repairs and installations, make Atlanta, GA Peachtree-Plumbing your first and only choice. Complete our online form or call us, to receive a free quote. After hearing from you, we will send an experienced plumber to your location. Atlanta, GA Peachtree-Plumbing plumbers stand behind our service!
Top 5 reasons to choose Peachtree-Plumbing for water heater repairs
Free Water Heater Repair Phone Estimate
No risk or hidden fees
Immediate Water Heater Repair in 1-2 hours (in most cases)!
Fast, Efficient and Friendly Water Heater Service 7 Day Service
Our Plumbers strive for Quality & Professionalism
Water Heaters Repair and Water Repair Replacement Insurance Claims Assistance