Plumbing Services, Plumbers Atlanta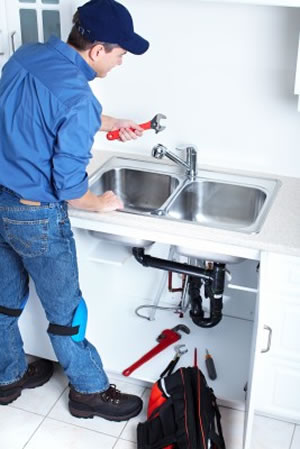 Atlanta, GA Peachtree-Plumbing plumbers are worth more than copper water pipes!  Many plumbing problems, such as broken pipes, are inconvenient, messy and expensive to repair. However, if you select Atlanta, GA Peachtree-Plumbing, you will receive high-quality, time efficient, reliable and affordable plumbing repairs and installations for your home or business than any other plumbing provider in the Atlanta area.
Our plumbing services are certainly not limited to repairing clogs, drips, leaks and broken pipes, for we also perform installations, such as installing sinks, tubs, showers, toilets and tile. No matter what your repair or installation needs are, Atlanta, GA Peachtree-Plumbing plumbers are at your service.
If you need a plumber for your residential or commercial plumbing needs, look no further than Atlanta, GA Peachtree-Plumbing. Our plumbers have received extensive training on how to use the latest plumbing diagnostic techniques and the most recent, advanced plumbing equipment, so we will be able to diagnose, solve and repair your plumbing emergencies. Atlanta, GA Peachtree-Plumbing plumbers only use the best, top-quality plumbing equipment, products and materials. In addition, if you have started remodeling your bathroom or kitchen and are stuck, we can help with that too! We can repair and install all plumbing appliances and fixtures.
[jotform id=31756565451964]
Common plumbing services we perform:
Sewer issues
Line repairs and replacements
Backflow diagnostics and repair
Finding and repairing leaks
Clearing clogged drains
Installing and repairing water heaters
Installing new toilets
Kitchen and bathroom remodel and repair
Garbage disposal repair and replacement
Atlanta, GA Peachtree-Plumbing plumbers work out affordable payment options with customers. We also help them file a claim with their insurance companies and with obtaining a reimbursement from them. Call us now to request more information or to schedule a service appointment. You may also contact us by using our online form. We will respond to your inquiries within the same day. When you contact us, remember to request a free quote. Our rates are competitive and fair, and there are never any hidden fees, charges or fine print. Call us now! Atlanta, GA Peachtree-Plumbing takes pride in serving the Atlanta, GA area.
Top 5 reasons to choose Peachtree-Plumbing for all plumbing emergencies
Free Plumbing Services Phone Estimate
No risk or hidden fees
Immediate Plumbing Repairs within 1-2 hours (in most cases)!
Fast, Efficient and Friendly Plumbers 7 Day Service
Our Plumbers strive for Quality & Professionalism
Plumbing Emergencies and Plumbing Insurance Claims Assistance